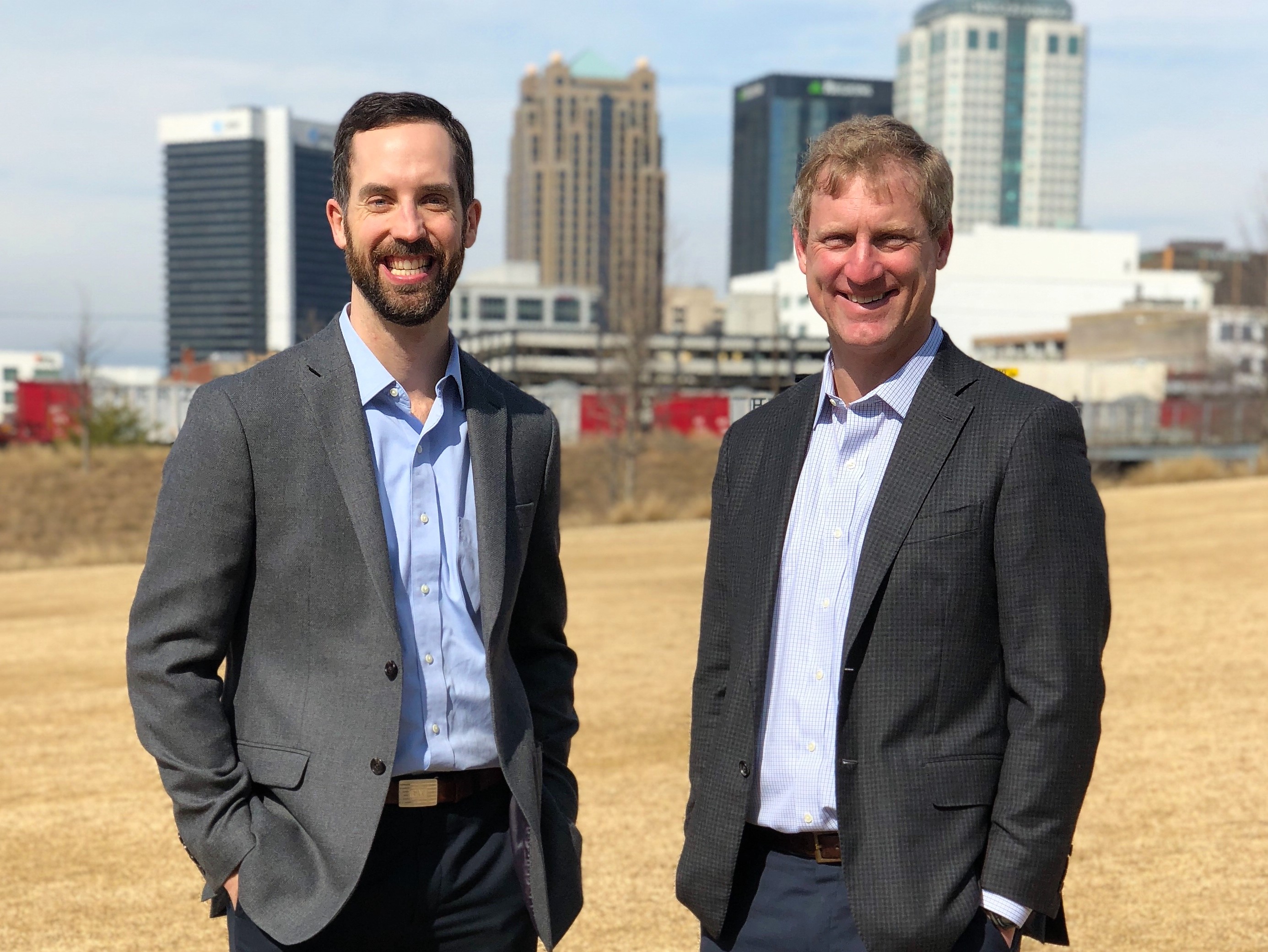 ---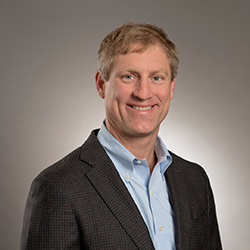 Bill Clements, CCIM | Partner
Bill represents clients in the leasing and brokerage of retail properties. Additionally, he negotiates leases and purchase contracts, assesses property, and handles market and trade area analysis. Some of his current and past clients include: Walmart, Save a Lot, Associated Grocers of the South, Planet Fitness, Piggly Wiggly, Panera Bread, Palm Beach Tan, CiCi's Pizza, Cellular Sales, Hibbett Sports and many more. Bill earned the coveted Certified Commercial Investment Member (CCIM) designation from the CCIM Institute in 2008 and has served as a Board Member for the past four years.  He is currently serving on the Executive Committee as the chapter's Secretary / Treasurer for the 2021 year. He is also a member of the International Council of Shopping Centers (ICSC) and the Birmingham Association of Realtors.
Community Involvement
Bill has been a Big Brother through Big Brothers Big Sisters for over fourteen years and serves on their Board of Directors. The thought at the time was to give back to others in need, but it is he who has benefited much more from his involvement. Although his little brother has aged out of the program, he and Bill remain close and he is and always will be a part of their family.  In addition, Bill supports children's medical needs as a member of the Monday Morning Quarterback Club (MMQBC) and serves on their Board of Directors as well  (A self-professed hoops guy, the mission of the MMQBC proves more important than hearing the speakers.)  He is an active member of St. Luke's where he mostly enjoys the pastor's Sunday school class over singing. He is not a good singer.  Bill enjoys coaching and assistant coaching his kids sports. He and his wife, Renee, have two children and attend St. Luke's Episcopal Church.
Early Years & Education
He was born and raised in Montgomery to a great mom, two sisters, and a dad who remains in wealth management that fuels his interest in the stock market and economy as a whole.  He is a graduate of the University of Mississippi where he remains certain they will create a bike path from the taverns in his honor as he was known for cycling home to avoid trouble.  Prior to his career in commercial real estate, Bill served as an officer in the United Stated Air Force with a focus on cost, schedule, performance, and testing of weapon systems; primarily the Joint Direct Attached Munition (JDAM).
Hobbies & Fun
Bill continues to hold the course raising two young boys. Coaching and assistant coaching has taken a front seat. Lacrosse is a new sport to the house and everyone is enjoying it. Running and swimming continue to be a priority. A GPS watch confirmed a deep-rooted apprehension that his mile times are not what they used to be, but a philosophy of 'winners want to know the score' have him back on track to a faster pace. Bill has re-found a love for archery with the purchase of a recurve bow. The shot pattern is wider than the compound bow from the days past (high school to be exact) but this will certainly tighten over time with practice. If you see him in a coding class, you are mistaken, that is not him. There is never a circumstance he would be caught trying to learn coding.
Concerns & Philosophies
Bill gets concerned when people say, "I'll be honest with you"; what have they been up to that point? He has a vision of landing a seaplane on a body of water one day and getting out with fly-fishing gear. He is realistic, seeks to understand both sides, loves moving fast, and as always, works to keep it simple.
---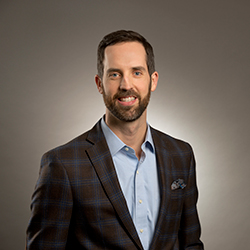 Brooks Corr, CCIM | Partner
Brooks wears a number of different hats each day getting to see all sides of the industry first-hand.  He represents clients in the leasing and brokerage of retail properties around the Southeast, but specifically in Alabama, Mississippi, Georgia, Louisiana, and the Florida panhandle. He has worked on all facets of transactions for various clients ranging from multinational corporations to small entrepreneurs to federal and local governments. Brooks has assisted some of the most well-known tenants in the United States with their expansion into new markets in the Southeast.
He has a passion for advising his clients with income-producing real estate. His focus is to guide developers and private investors through the acquisition and disposition process of income-producing properties and shopping centers throughout the United States. With years of national real estate experience, he has been involved in the sourcing and acquisition of hundreds of retail properties. He likes to get involved as early in the process as possible and advise by maintaining a high level of attention and service throughout the transaction process – from the initial underwriting and creation of the pricing strategy, to closing, and then to the lease up/stabilization/etc. thereafter.  His focus on working directly with tenants and leasing agents in the redevelopment and stabilization of assets and has a proven track record of driving results and improving the NOI within a portfolio.
Additionally, Brooks has developed ground-up properties and overseen the development process for retail build-to-suits.  He has also provided his expertise in settling property disputes though expert analysis and expert witness testimony.
Brooks earned his CCIM designation in 2011 and currently serves on the Board of Directors for the state of Alabama CCIM Chapter.  He sits on the Executive Committee and serves as the Alabama CCIM Chapter's Vice President.  He is also a member of the International Council of Shopping Centers (ICSC) and the Birmingham Association of Realtors.
Community Involvement
Brooks has served as a one-on-one mentor through The Aspire Movement which matches role models with urban youth. He has been deeply involved with Cornerstone Schools of Alabama, a private, Christian school in inner city Birmingham having previously served as the Chairman of the Junior Board and sat on the Board of Directors.  Brooks has combined his love of travel with serving others from China to South Africa and many locations in between. He is an active member of Redeemer Community Church where he and his family sign up to the philosophy "live life full throttle while serving others;" and they're all in. Brooks and his wife, Amy, are both natives of Birmingham, and have three children.
Early Years & Education
Brooks was born and raised in Birmingham and has had real estate running in his blood his entire life via his father's lifelong career in commercial real estate.
He is a graduate of Furman University in Greenville, South Carolina, where he was a legend not only in his own mind, but several others that cannot be named at this time.
Hobbies & Fun
There has been a new addition to the Corr family with a handsome baby boy. With this great news, there has been regression in many aspects of his life. However, like all good warriors, Brooks will store those self-indulgent memories and frolic in the magic of a growing family. He has been recently hailed as a master of taking out the trash, preparing bottles, and changing diapers on a daily basis. Woodworking and painting have grown on the list of hobbies. Old rivalries on the courses, courts, and fields are currently safe but are encouraged to sleep with one eye open as a resurgence will awaken soon. If you see him napping on a bench, leave him alone – he is ok – he just seeks rest from burning the candle at both ends. If you see him talking to himself, that's probably not ok, and you should engage in conversation to bring him back around. Some days are better than others.
Concerns & Philosophies
Brooks has no qualms with those who sport jean shorts but considers Canadian tuxedo's a bit much. He aims to find a niche that will serve as an avenue to an Olympic sport and believes Curling could be the answer. He is wholly focused on efficiency and effectiveness, endeavors to waste no one's time, and remains totally focused on his client's best interest.